Goloboy CPA LLC specializes in assisting start-up and emerging companies with their tax and accounting needs. We help our clients grow, strategizing on business decisions and offering guidance through thoughtful, pro-active tax planning.
We can help entrepreneurs launch their companies – from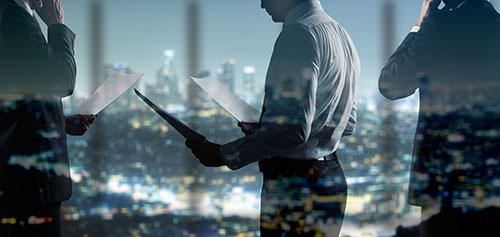 entity formation and payroll establishment to accounting management and tax planning. We work with clients to secure financing from a host of sources, including banks, the Small Business Administration, angel investors and venture capitalists.
With more established business clients, we can assist with acquisitions, financing support, due diligence research and restructurings. For many clients, Goloboy CPA LLC serves as the off-site accountant and chief financial officer, preparing tax returns, annual financial statements and audit reviews.
Some of our business clients rely on us for monthly and quarterly accounting maintenance; others may turn to us only at tax time. We are flexible to suit our clients' needs.
We are a Certified QuickBooks ProAdvisor and registered Microsoft partner, enabling us to help with technology issues early in a company's development. Our managing partner, Andrew Goloboy, draws on a strong background in technology strategy, information systems and product management.
Our business clients include technology innovators, lawyers, real estate developers and building contractors. Many of our clients find us through our active involvement in area entrepreneurial and leadership organizations, including the 128 Innovation Capital Group, the WPI Venture Forum, the MIT Enterprise Forum and the Neponset Valley Chamber of Commerce.
We would be happy to discuss ways we might help you.
To contact us, click here or call 781.793.5890 or 617.475.1512.
Save
Save
Save
Save
Save
Save
Recent business projects include:
Reporting monthly financial results to Board of Directors
Analyzing financing for angel- and venture-backed companies
Recommending business entity and preparing first-year tax returns
Preparing financial statements for use by bank and investors
Accounting on-site as part of management team